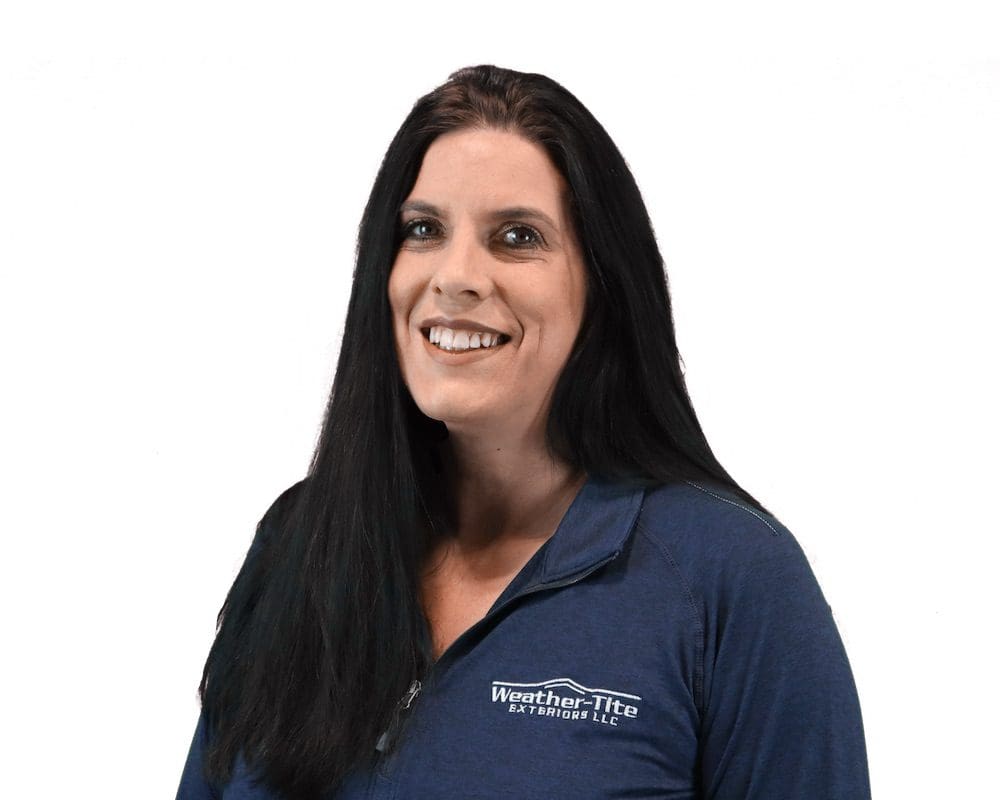 Hello! My name is Desi and I'm 42 years old. I was born and raised in Chamberlain/Oacoma, South Dakota, home of some of the best Walleye fishing in the state! I moved to Rapid City in 2006 with my 2 daughters Taylor and Maci. I began working with Weather-Tite in 2017 as the Office Manager which quickly grew into Operations Manager, after several major hailstorms in the summer of 2019 I stepped into the Project Managing role (even though I am afraid of heights) I still continue to Project Manage while focusing on my operation's role within the company, I oversee all the roofing and gutter orders to make sure we stay on track throughout our busy summer months along with the day to day operations in which it takes to be part of a successful company.  My passion to go above and beyond and to always help others plays a huge role in my success today.
Hobbies & Interests: My hobbies include traveling, camping, riding my Harley and 4 wheeling in the beautiful Black Hills. 
My burning desire is to: Guide my children to be successful. 
Something no one knows about me: Growing up I earned several 1st place trophies for Archery Shooting. 
My key to success is: Work hard, stay humble and never forget where you came from.
Best childhood memory: Hunting with my dad
Spouse/significant other: Steve 
Children: 2 daughters and 3 stepsons (Taylor, Maci, Brennan, Nate, Owen)
Pets: 2 Boxers, Maddie and Copper
Fun Fact: We just became grandparents for the 1st time in August of 2021 to a precious baby girl named Emma and will be welcoming another grandbaby in the summer of 2022!